JLWeinberg.com is coming soon!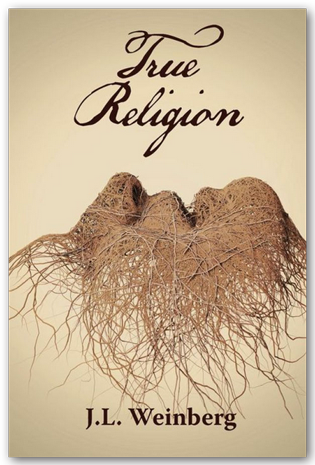 True Religion by J.L. Weinberg
An unexpected encounter with an otherworldly spirit at a holiday party in the Orenda Valley sends Seth Davis, a gay journalist from Manhattan, on a profound religious journey. Along the way, Seth stumbles into a quarreling coven of witches in the charming tourist town of Hope Springs, Pennsylvania, formerly known as Hell's Ferry, and one of the most haunted destinations in America. As Seth learns more of the town's remarkable history, he also uncovers his own shocking past, and in order to seek peace for his troubled soul, he must determine the fate of the coven, the town, and the entire Orenda Valley. True Religion, J.L. Weinberg's debut novel, is a genre-bending fusion of paranormal horror, spiritual therapy, American history, and New Age enlightenment.
Available now at:
Amazon.com
BarnesandNoble.com
University Book Store